Japan Focus
Asia Raya's performance showcasing the performing arts of Japan, the music, dance, martial arts and puppetry of Japan. The traditional performing arts of Japan trace their origins to ancient religious use, Buddhist and Shinto. The images they portray are tranquility, refinement and controlled power. These forms are all represented in a "Japan Focus" performance.
To view Asia Raya's Japan focus performance, check out the youtube video. Click here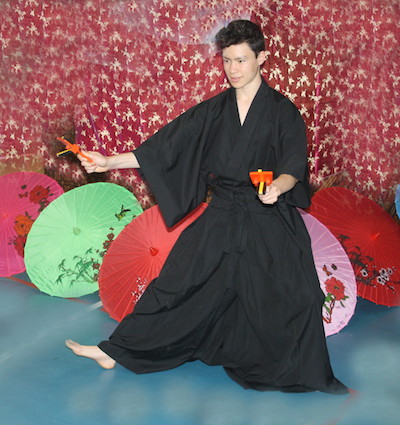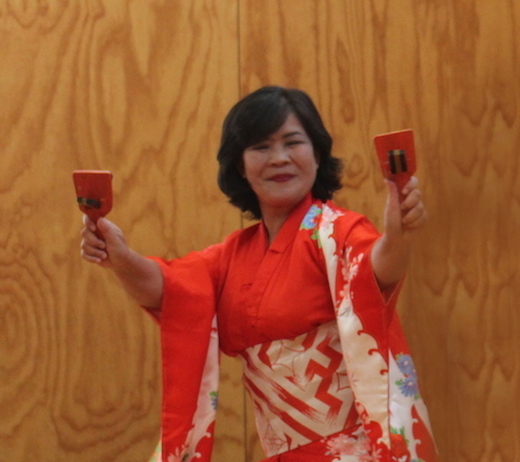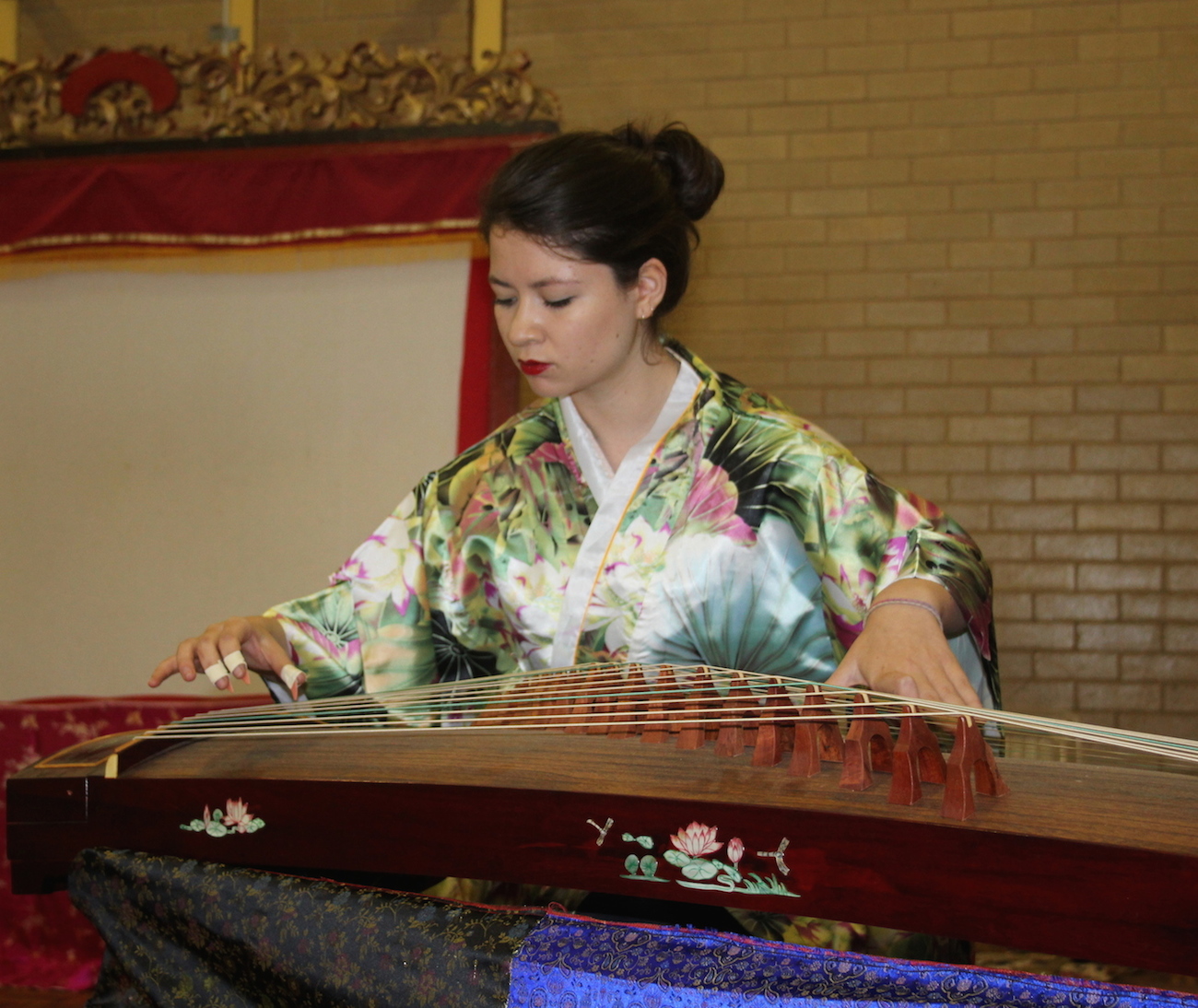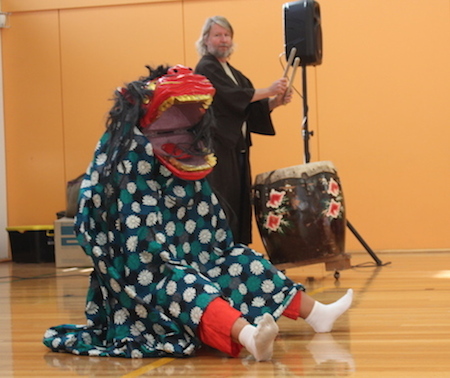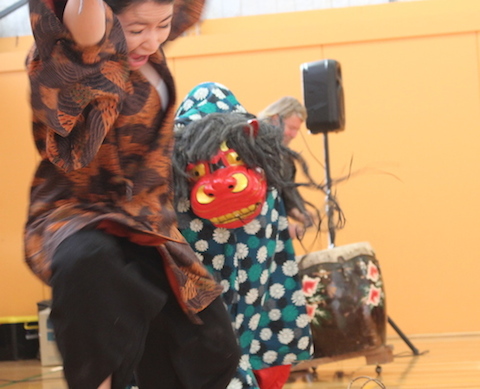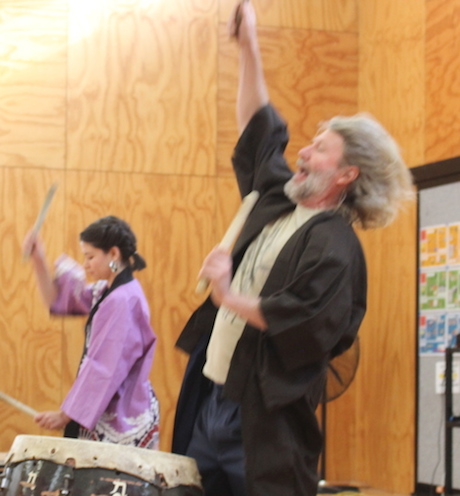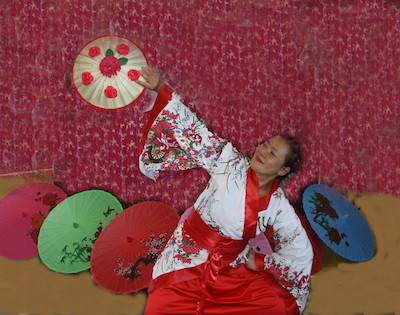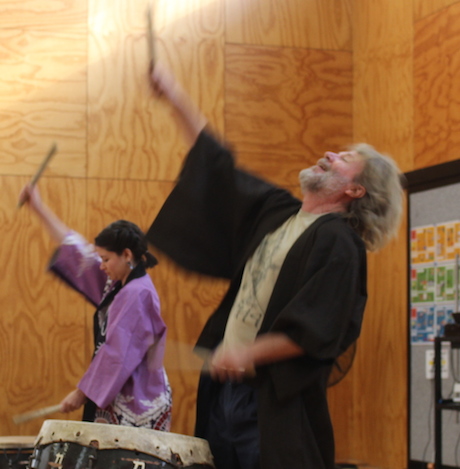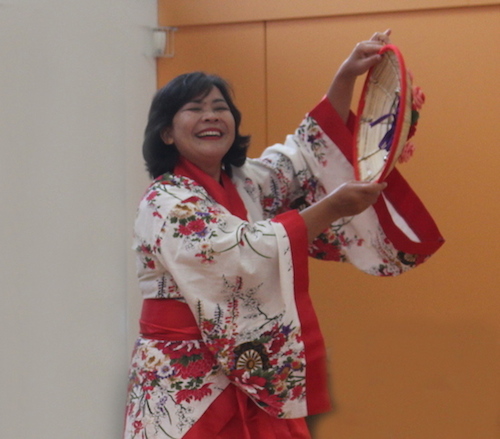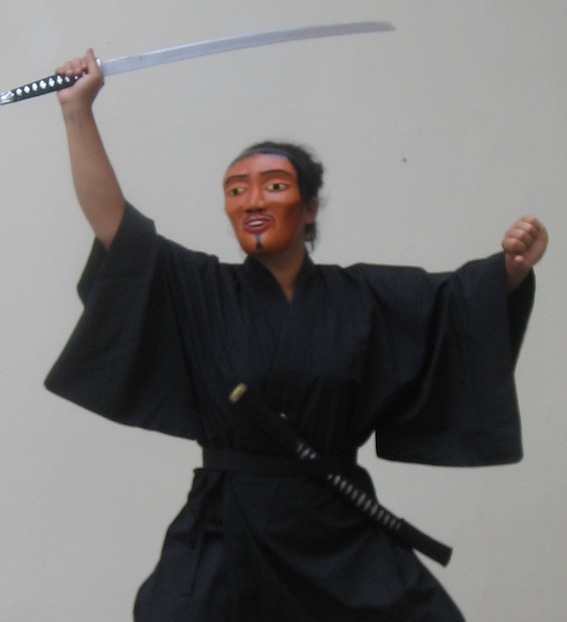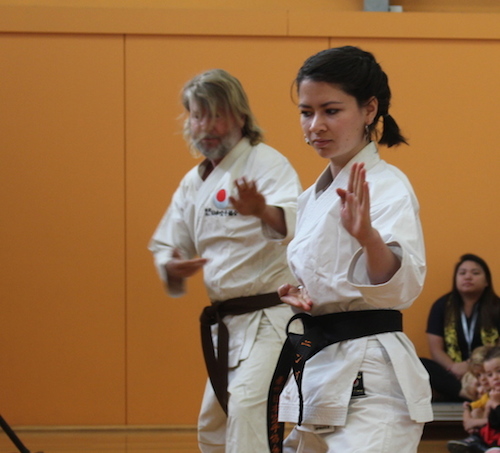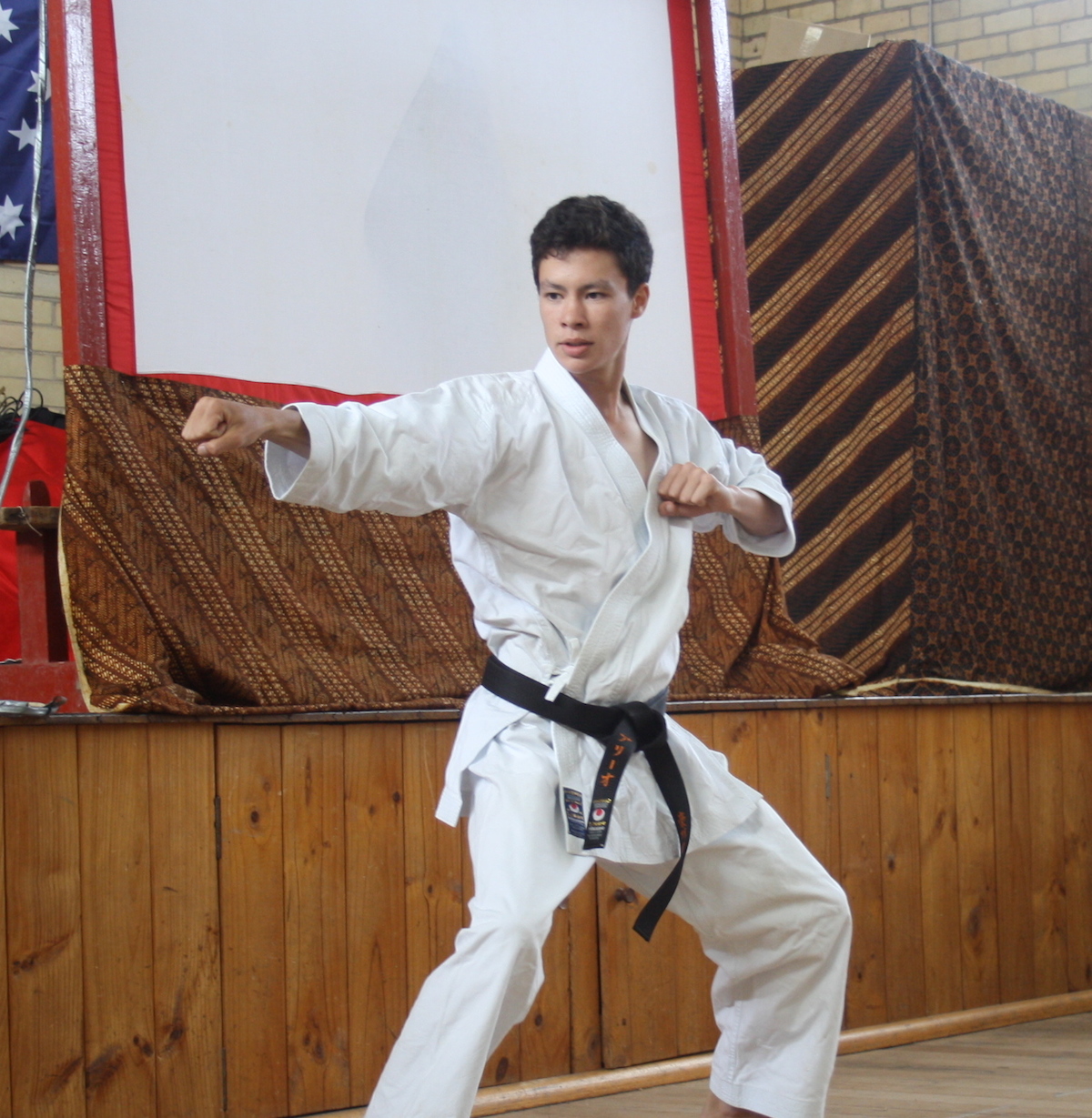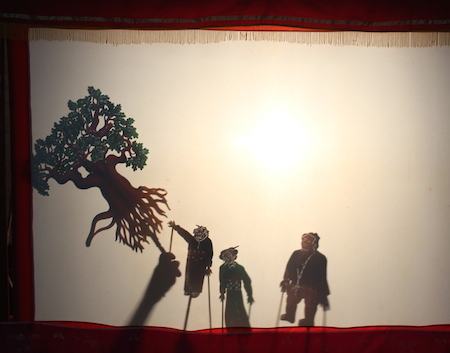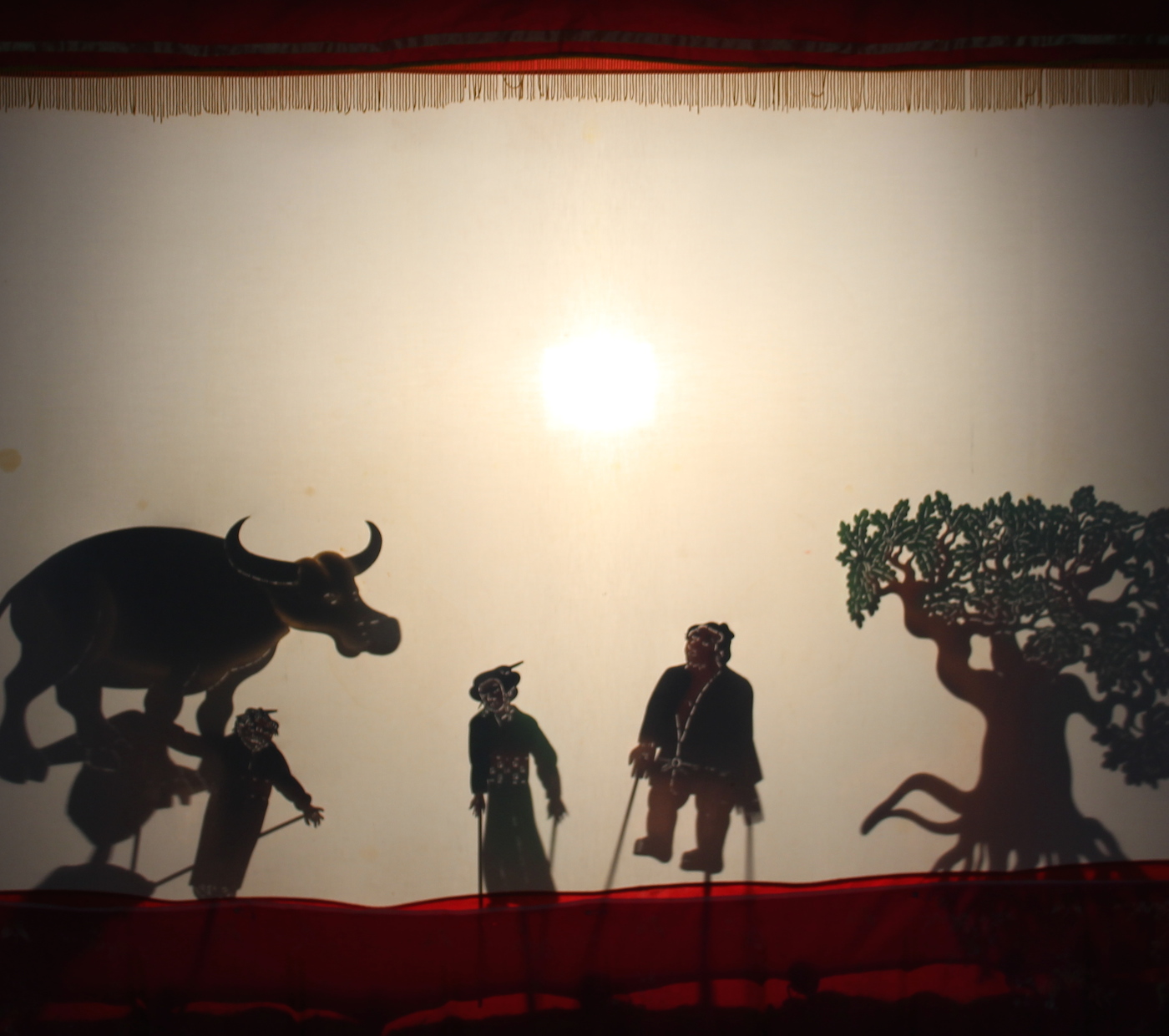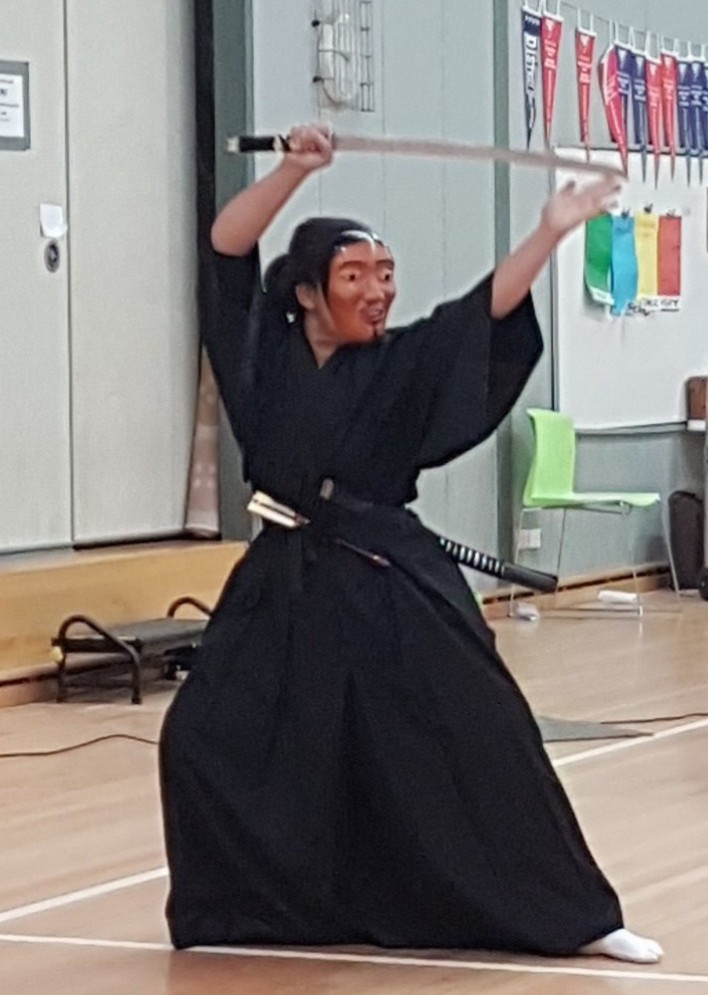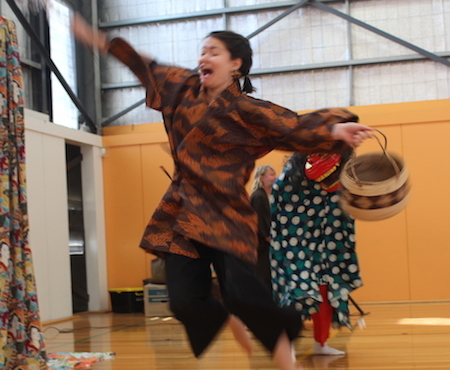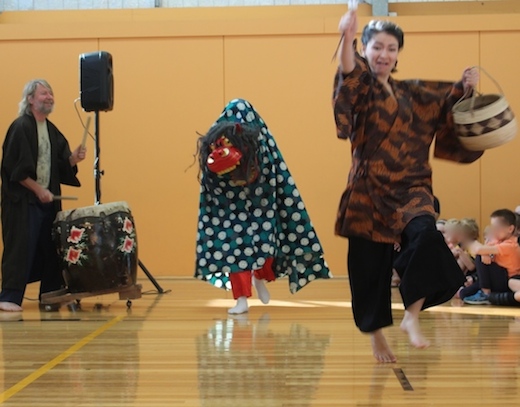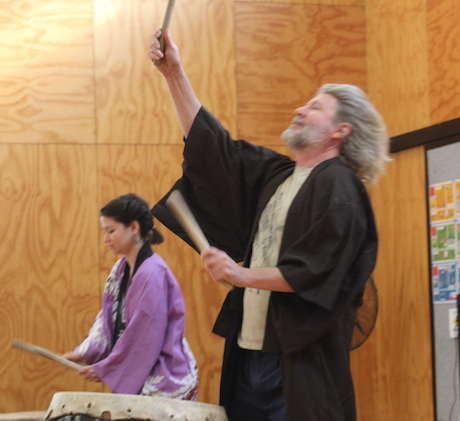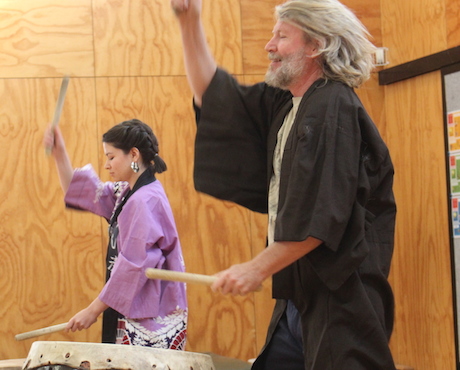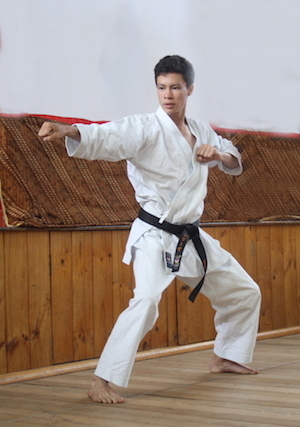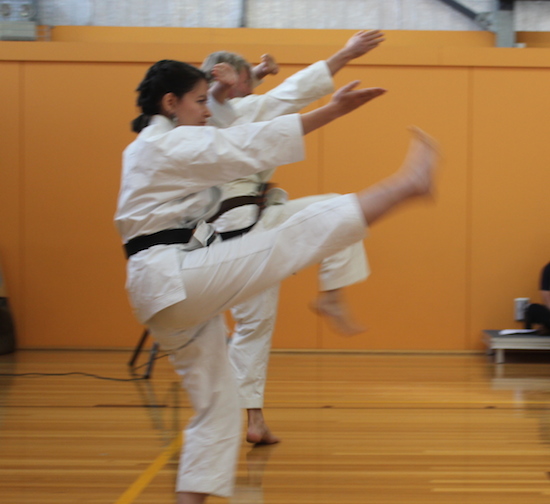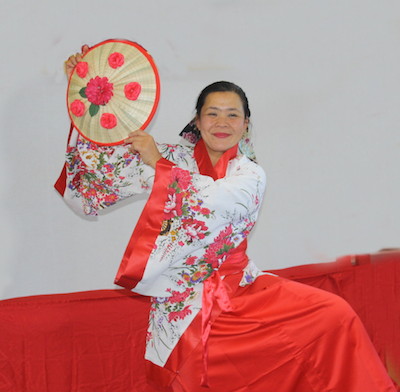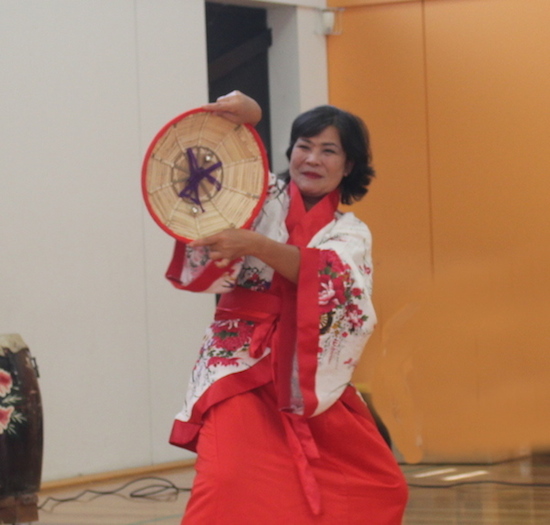 We start our journey with the "Hanagasa dance". We then have a karate demonstrations of two kata, BasaiDai and Kankudai. We then have the "Sakura dance", followed by a dynamic Japanese "Taiko" drumming performance. After that, we have the Samurai dance. In Japan the shishi gashira (Japanese lion) dance is performed for a good harvest, to purify their spirit and to drive out evil spirits. We will perform this dance which is accompanied by the taiko drum. Then it's time for the students to get up and follow Nita in the Tanko bushi dance. Having gotton rid of any "wriggles", it's time to sit down and enjoy a shadow puppet performance, where we tell a Japanese folk story using shadow puppets. If time and space allow, we then wrap up the performance with a student parade, lead by the shishi gashira and followed by the students waving fans, naruko and hanagasa hats, accompanied by the taiko drum. A "Japan focus" performance usually goes for 50 min, but the time can be adjusted to suit.
Asia raya also offers workshops. Click here for more information
To view Asia Raya's Japan focus performance plus workshops at Pakenham Springs Primary School Click here for2017 Click here for 2018
Costing and Contact
A performance of "Japan Focus" costs $1090.00 + GST, plus travel, which depends on where your school is situated. Schools within 100 km radius of Bendigo are free. A travel component of $50.00 is added for every further 50 km from Bendigo. The travel component for schools within the metropolitan region is rated at $100.00 for schools North of the city, Eastern or Geelong freeways, and $150.00 for schools South of the city, Eastern or Geelong freeways.
As well as a travel component, there is a fee of $3.00 per child above 200 students. For example a school of 310 students North of the city would incur a cost of $1090.00 (base rate) + $100.00 (travel) + $330.00 ($3.00×110 students) = $1520.00 + GST of $152.00 = $1672.00.
Extra performances on the day incur an extra cost of $120.00 per extra performance.
Why not "Japan Focus" plus a day of workshops? If workshops on the same day as a performance, the workshops are cheaper at $450.00 for the first two, thereafter the full rate of $700.00 per facilitator per day. See workshop page for details.
Or if your budget doesn't quite stretch to a Japan focus performance or workshops, why not have a Japanese shadow puppet performance Click here and scroll to the shadow puppet section for more information
For all bookings and inquires, don't hesitate to contact us.
If you were wondering what other schools think of "Asia Raya", testimonials of previous incursions can be found on the home page . Click here and scroll to the bottom.